Explosion in Canadian restaurant wounds 15 people
---
---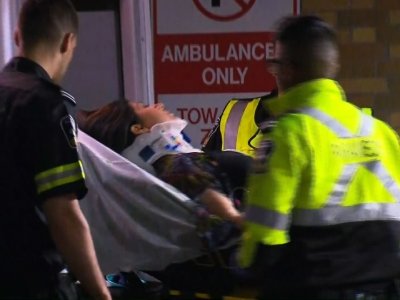 TORONTO — Canadian police say an explosion set off deliberately in a restaurant has wounded at least 15 people, some of them critically.
Peel region police said the explosion was caused by an "improvised explosive device" that was set off by two people who then fled the scene in the Toronto suburb of Mississauga.
Paramedic Joe Korstanje said three people suffered critical injuries while others were lightly hurt.
The explosion happened just after 10:30 p.m. on Thursday, and the plaza where the restaurant is located was still sealed off on Friday.