Italy edges toward populist-led government on second try
---
---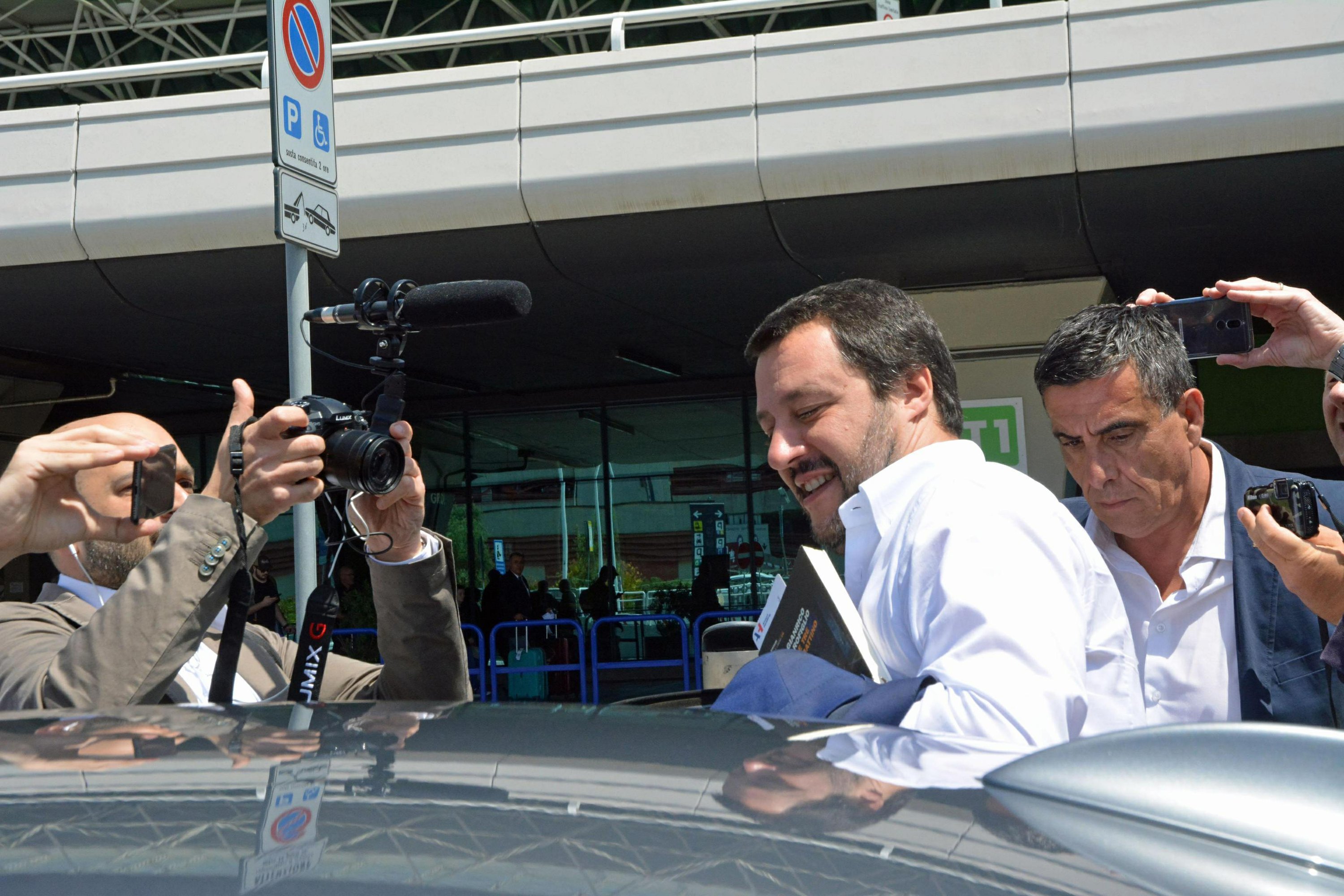 MILAN — Italy advanced swiftly toward a populist government on a second try Thursday, after the leaders of the anti-establishment 5-Star Movement and the right-wing League announced a compromise deal aimed at overcoming the president's objections.
With developments moving quickly, the premier-designate tapped at the beginning of the week to head an interim government of technocrats stepped aside, while President Sergio Mattarella called a meeting with the populist's pick: a law professor whose attempt to form a government failed four days ago.
Political neophyte Giuseppe Conte, who skipped teaching a class at the University of Florence to return to Rome, was summoned to meet Mattarella at the presidential palace Thursday night.
After months of stalemate followed an inconclusive parliamentary election in March, the Italian political landscape has shifted into overdrive.
Earlier in the day, the leader of the 5-Star Movement, Luigi Di Maio, and League leader Matteo Salvini canceled other engagements to meet at the parliament. They issued a statement in the afternoon stating they had achieved "the conditions for a political government."
In a Facebook message, Salvini said it took "dedication, coherence, listening, patience, good sense, head and heart" to get a second chance while facing "many obstacles, attacks, threats and lies."
The possibility that the 5-Star government and the League could come up with a government acceptable to Italy's president buoyed financial markets, despite their euroskeptic views.
That's because a political government would avoid an early election that investors worry would be seen as a referendum on the euro. Milan closed down a slight 0.06 percent, better than European peers, and interest rates to refinance Italy's stubbornly high debt relaxed at 2.83 percent, comfortably below recent highs of 3 percent.
The 5-Stars and League together won a narrow majority in the March 4 election. They presented their proposed Cabinet over the weekend, but Mattarella vetoed their choice of a euroskeptic economy minister, saying the candidate's views put Italians' savings at risk.
With Salvini unwilling to consider a different economy minister, the League-5-Star lineup collapsed. Conte, whom the president had tapped as premier-designate before former International Monetary Fund official Carlo Cottarelli, relinquished his mandate.
After market tanked at the prospect of a Cottarelli-led technical government and early election, Di Maio came back with a proposal to replace the contested ministerial candidate, while Salvini said he wasn't closing any doors.