10 Things to Know for Monday
---
---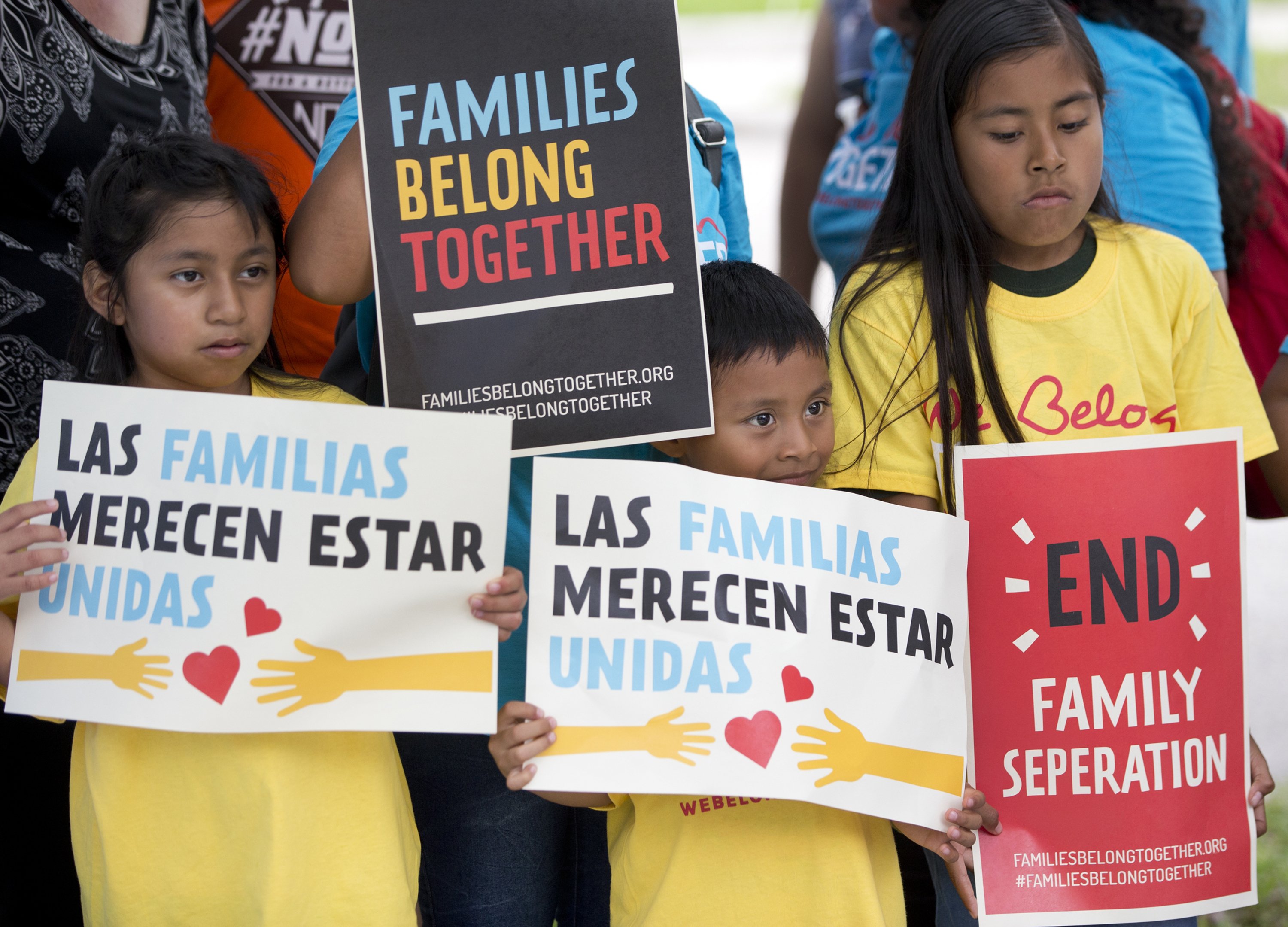 Your daily look at late-breaking news, upcoming events and the stories that will be talked about Monday:
1. LAWMAKERS, REPORTERS VISIT BORDER DETENTION FACILITY
Hundreds of migrant children are held in a series of cages, separated from their parents at the converted South Texas warehouse.
2. 'THEY'RE WILLING TO RISK HARM TO A CHILD'
The Trump administration has been steadily eroding protections for immigrant children and families since the president's inauguration.
3. AT LEAST 5 DIE AS SUV CRASHES WHILE FLEEING BORDER AGENTS
The vehicle carrying 14 people went out of control at more than 100 mph in South Texas, ejecting most of the occupants, a sheriff says.
4. FIVE OUT OF SIX TOP WORLD CUP TEAMS WINLESS
Top-ranked Germany loses to No. 15 Mexico, second-ranked Brazil ties No. 6 Switzerland, No. 4 Portugal battles 10th-ranked Spain to a draw, and No. 5 Argentina ties 22nd-ranked Iceland.
5. WHY ROGER STONE GETS SPECIAL COUNSEL'S ATTENTION
Robert Mueller is investigating a previously undisclosed meeting between the longtime Trump confidante and a Russian figure accused of trying to sell him dirt on Hillary Clinton.
6. CONSERVATIVE POISED TO BECOME COLOMBIA PRESIDENT
Ivan Duque promises to roll back a fragile peace accord with leftist rebels that has divided the South American nation.
7. SHOOTING AT NJ ARTS FESTIVAL INJURES 22
Four people, including a teenager, are critically wounded in what could be gang-related gunfire at the Trenton, N.J. event.
8. WOMAN STRANGLES RABID BOBCAT AFTER IT ATTACKS
DeDe Phillips of northeast Georgia is being treated for rabies and recovering from a broken finger and several bite and claw wounds to her hands, arms, chest and legs.
9. WHO WINS 'BLOBFISH CLASSIC'
Sen. Ted Cruz beats late-night TV host Jimmy Kimmel in their charity game, which The Houston Chronicle described as a "slow motion car-crash of half-court basketball."
10. BROOKS KOEPKA REPEATS AS US OPEN CHAMP
He becomes the first repeat champion since 1989.