No. 1 Sun: Phoenix takes Deandre Ayton first in NBA draft
---
---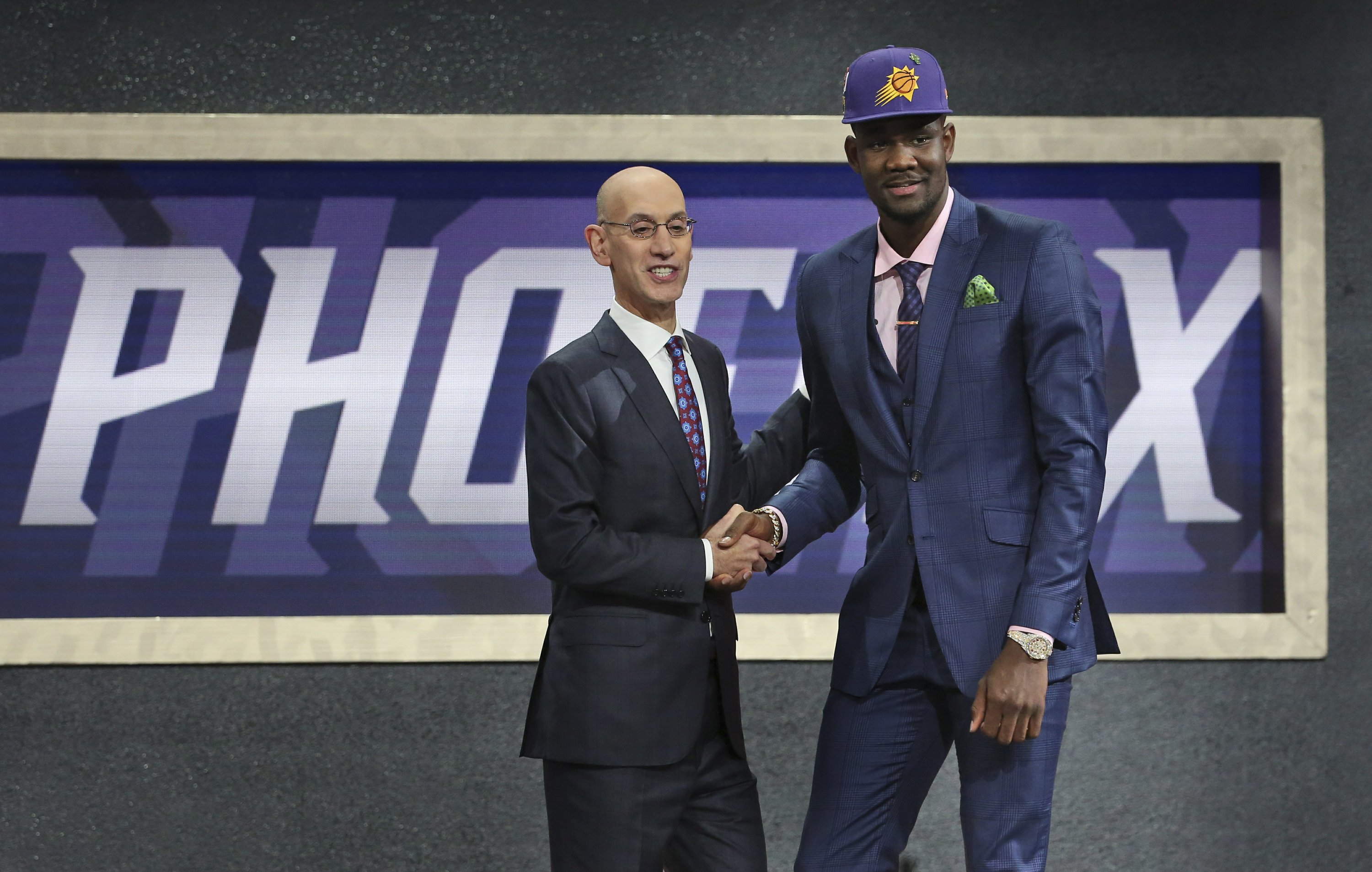 NEW YORK — The Phoenix Suns made Deandre Ayton the first No. 1 pick in franchise history Thursday night, and his former high school teammate Marvin Bagley III followed.
The Suns stayed close to home to take the 7-foot-1 Ayton, the center from Arizona who averaged 20.1 points and 11.6 rebounds in his lone season in Tucson. Ayton tied for the national lead with 24 double-doubles in 35 games.
He joined Mychal Thompson — father of Golden State All-Star Klay Thompson — in 1978 as the only players from the Bahamas to be the No. 1 pick in the NBA draft.
The Sacramento Kings followed by taking Bagley, the Duke big man who played with Ayton at Hillcrest Prep Academy in Phoenix in 2015-16.
They started what could be an early run of big men in what's increasingly become a perimeter-based league. But both players have been working on their outside game and can shoot from there as well as dominating on the interior.
Luka Doncic of Slovenia then went third to the Atlanta Hawks. The guard only arrived in New York on Wednesday after helping Spain's Real Madrid win its league championship after he won Euroleague MVP and Final Four MVP honors when they won that title this year.
___
More AP NBA: https://apnews.com/tag/NBAbasketball