UK authorities seeking clues in new Novichok poisoning case
---
---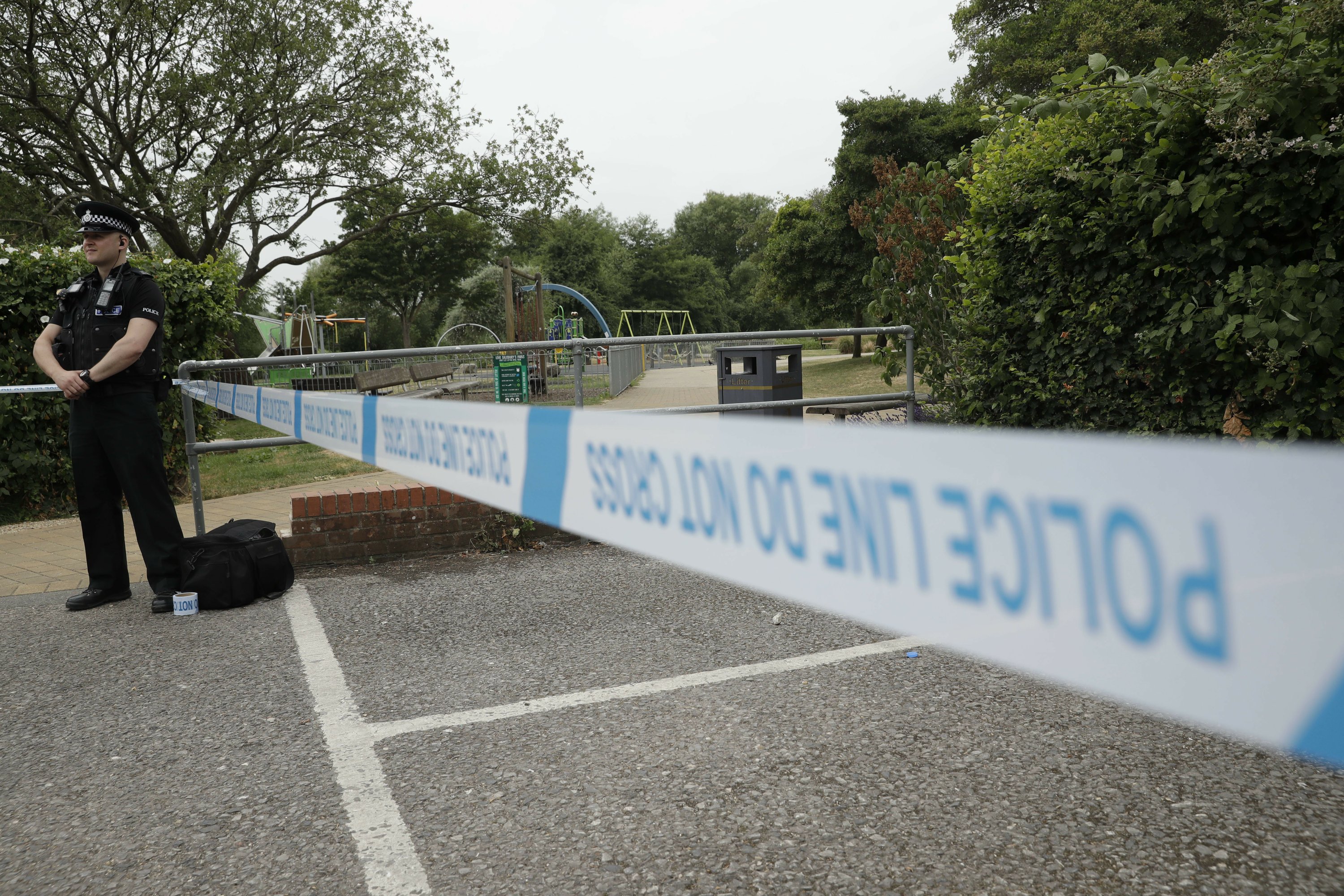 LONDON — British officials were seeking clues Thursday in the rush to understand how two Britons were exposed to the military-grade nerve agent Novichok.
Neil Basu, the country's chief counterterrorism police officer, has said specialists determined that the couple in their 40s were poisoned by the same lethal toxin — developed by the Soviet Union — that almost killed a former Russian spy and his daughter in March.
It is not clear if the new victims were intentionally targeted.
The man and woman are critically ill in England's Salisbury District Hospital, where Sergei Skripal and his daughter Yulia were previously treated.
Home Secretary Sajid Javid is chairing a meeting of the British government's COBRA emergency committee on Thursday morning.
The unexplained poisoning has raised public health concerns in the Salisbury area, where a massive decontamination effort took place after the Skripals were found to have been poisoned with Novichok.
Officials still say the risk to the general public is low.
Local police declared the case a "major incident" Wednesday, four days after the couple — identified by friends as 44-year-old Dawn Sturgess and 45-year-old Charlie Rowley — were found collapsed at a residential building in Amesbury, eight miles (13 kilometers) from Salisbury, where the Skripals were poisoned.
Some buildings have been cordoned off as authorities try to piece together the movements of the couple.
Basu said police do not know if there is a link between the Skripal case and the new one and whether the nerve agent came from the same batch that left the Skripals fighting for their lives.
"The possibility that these two investigations might be linked is clearly a line of inquiry for us," he said late Wednesday night, amid speculation that the victims could have been sickened by residue from the poison used on the Skripals.
Police said the victims are British citizens and live in the area.