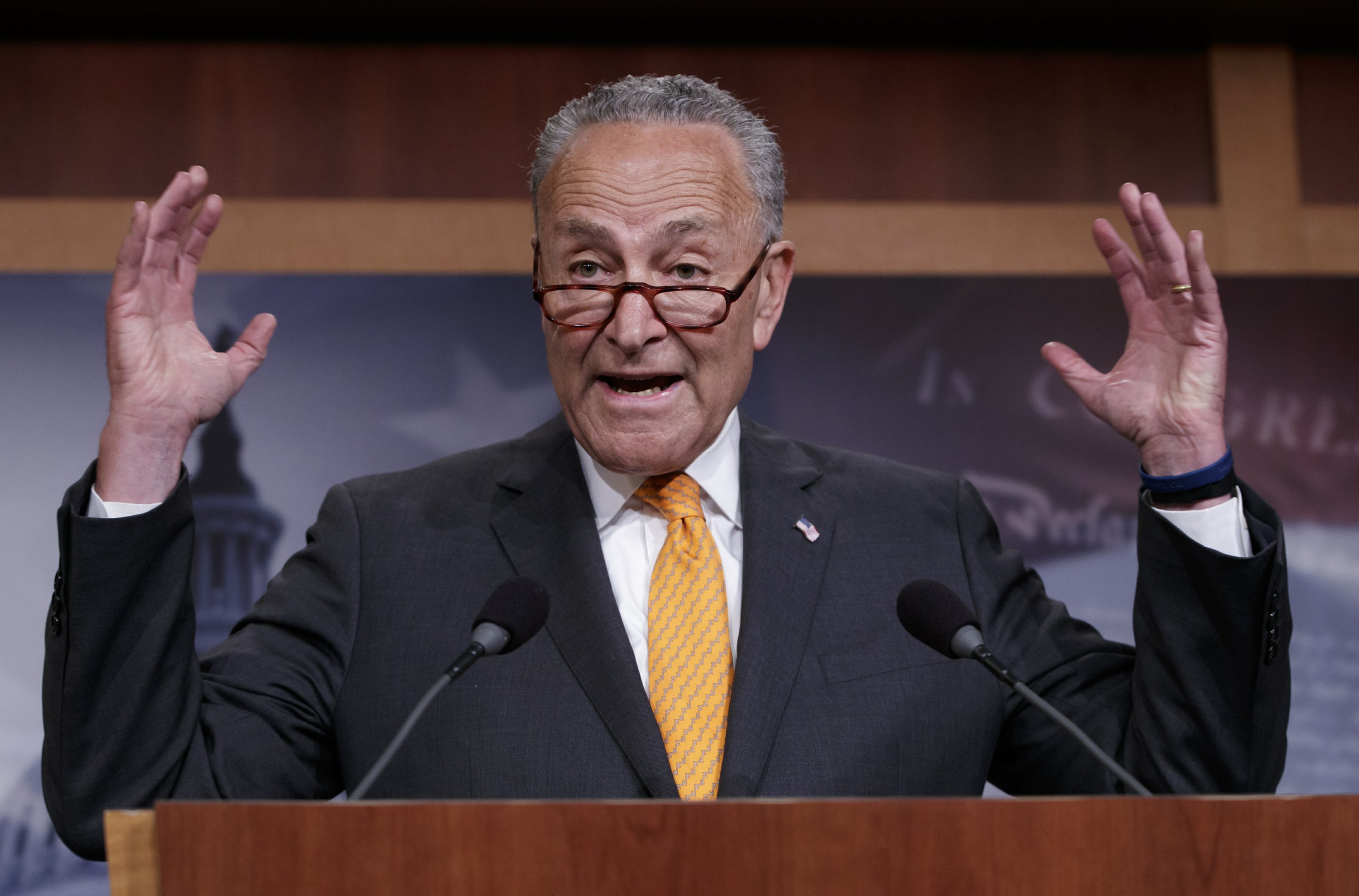 WASHINGTON — Democratic leaders are steering allies away from saying President Donald Trump committed "treason" in Helsinki when he refused to confront Russia's Vladimir Putin on election meddling.
House and Senate Democratic leaders Nancy Pelosi and Chuck Schumer instead are talking about Trump's conduct there as "weak."
Officials familiar with their thinking say over-the-top rhetoric risks the party's credibility in an election year because it's not clear Trump has committed any such acts.
There was a burst of condemnation in the 48 hours after Trump's performance that elevated the discussion of "treason" by a president to a level not seen in generations.
Trump says his critics suffer from "Trump Derangement Syndrome" that makes sufferers unable to see his good deeds. Democratic leaders want to avoid any rhetoric that could support his point.