Ex-White House aide says Trump trying to silence her
---
---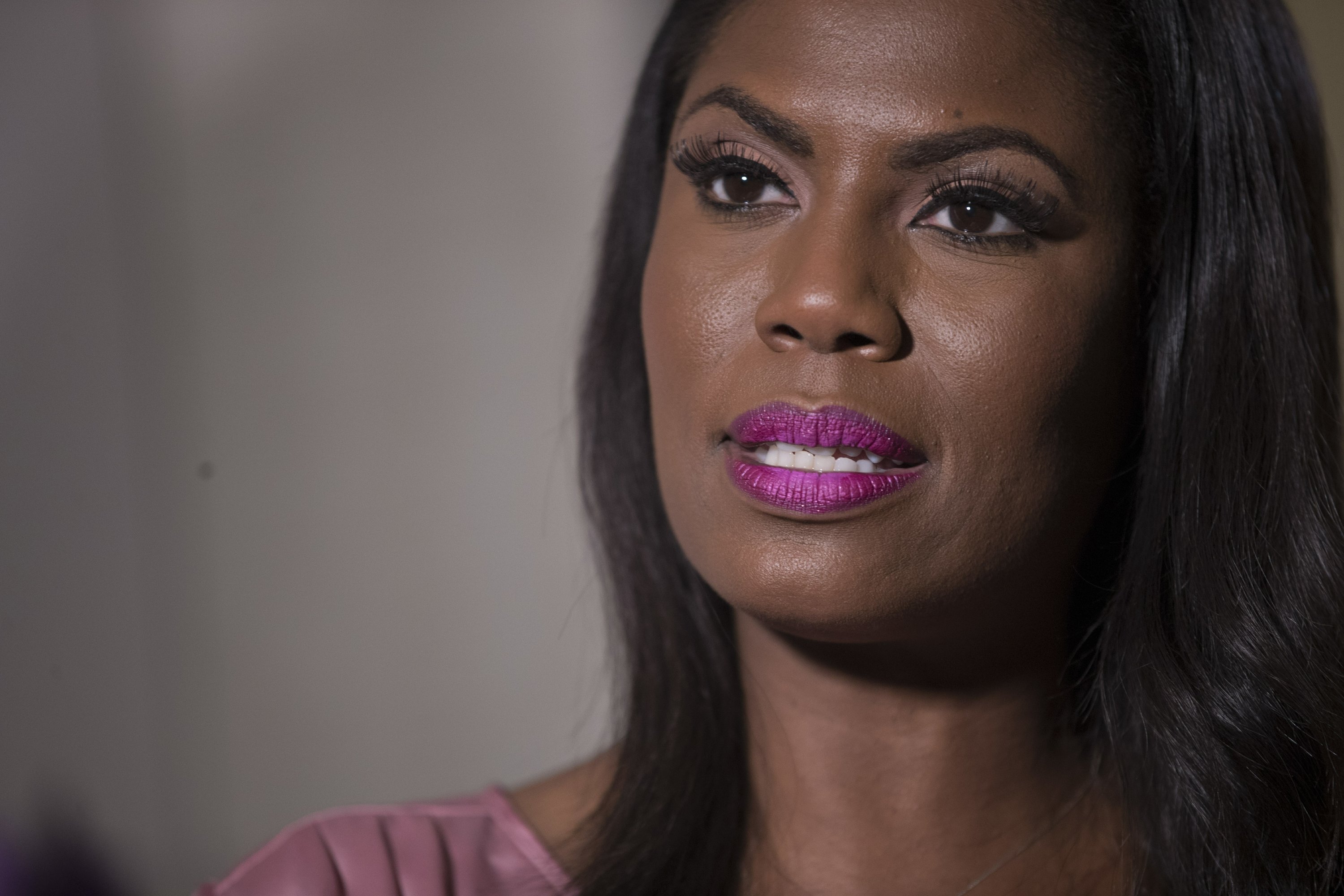 NEW YORK — Former White House aide Omarosa Manigault Newman declared Tuesday that she "will not be silenced" by President Donald Trump, remaining defiant as her public feud with her former boss appeared set to shift from the court of public opinion to a possible battle in a court of law.
In an interview with The Associated Press, Manigault Newman, who is promoting her new book about her time in Trump's orbit, said she believes the president's campaign organization is trying to keep her from telling her story. She commented just hours after Trump's campaign announced it was filing an arbitration action against her, alleging that she violated a secrecy agreement.
"I will not be intimidated," she told the AP. "I'm not going to be bullied by Donald Trump."
Still, the former reality TV star-turned-political aide declined to answer several questions about her experiences during her year as the highest-ranking African-American aide in Trump's White House, citing the arbitration action. She also declined to discuss details of her interview with special counsel Robert Mueller's office, which she confirmed in a separate interview Tuesday.
But Manigault Newman continued to unleash scathing criticism of Trump, saying he's unfit to be president. She accused him of using his rowdy political rallies to sow racial division, even suggesting Trump is promoting violence.
Discussing the differences between their views, she said: "One, I want to see this nation united as opposed to divided. I don't want to see a race war as Donald Trump does."
Manigault Newman, who has known Trump since she was a contestant in 2003 on his reality TV show, "The Apprentice," said the president's proclivity for racial division is evident "when you see at every single opportunity he insults African-Americans." She noted, as examples, Trump's recent criticism of NBA player LeBron James and California Democratic Rep. Maxine Waters.
Trump recently tweeted that it took the "dumbest man on television" — also an African-American — to make James "look smart," and he regularly refers to Waters as "low I.Q."
"He wants to divide this nation," said Manigault Newman, who spoke to the AP during the publicity tour for her book, "Unhinged," in which she portrays Trump as racist and misogynistic.
"He wants to pit his base against successful African-Americans," she said. "He uses his rallies to really encourage people to bring down African-Americans. That is truly evidence that this man is not trying to unite us. But he is specifically trying to divide us."
Asked how Trump would benefit from a racially divided nation, Manigault Newman said to ask the president.