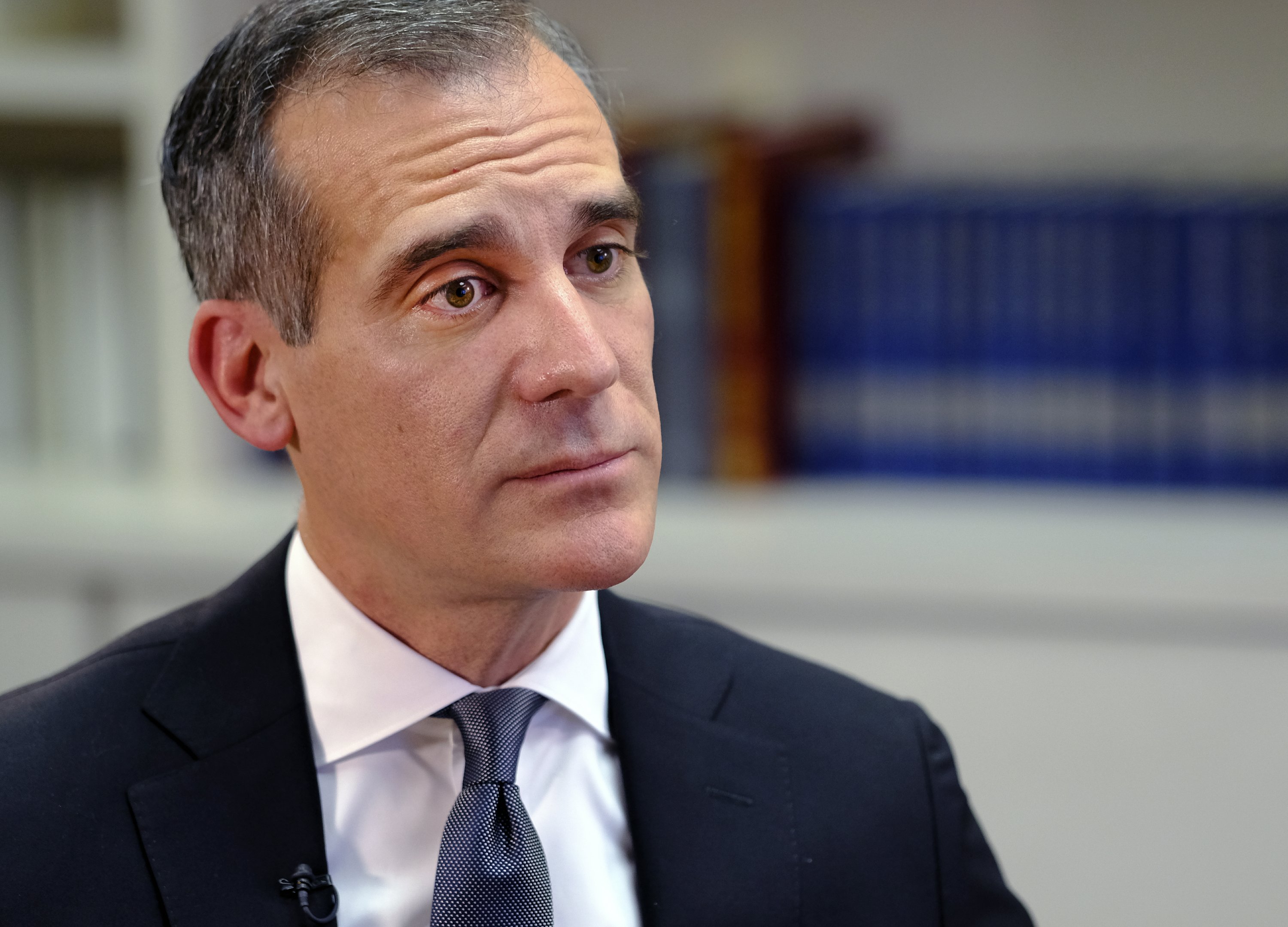 LOS ANGELES — Los Angeles Mayor Eric Garcetti, considering a 2020 presidential run, said Thursday that President Donald Trump has done "plenty of racist things" to divide the nation while failing to deliver on health care reform and other promises.
In an interview with The Associated Press, the two-term Democratic mayor who has visited the important presidential election states of Iowa and New Hampshire said he intends to make a decision on his candidacy by March.
To oust the president in a 2020 campaign, Garcetti said his party needs to show Trump doesn't back up his words. He pointed to Trump's promise to deliver a better health care plan than President Barack Obama's model. "How's that going?" he asked.
"We need to show this is not a strong man, this is a thin-skinned and ineffective person who isn't saying everything wrong, he's bringing up some good points, but he's not producing anything," Garcetti said. "And then the rest of the time he's dividing us and trying to take things away from us."
The mayor said that while "racism is something that lives in everybody," Trump "seems to be much more comfortable with his racism, letting it out."
"We do have a president, a commander in chief, who is using race to divide us. And not just race — immigration status, geography. He wants to divide us by these kind of essential categories, to point fingers," Garcetti said.
He stopped short of calling Trump a racist but said "he certainly has done plenty of racist things." Garcetti said it's important for the public to know if Trump used the N-word as alleged by fired White House aide Omarosa Manigault Newman.
In a wide-ranging interview, the mayor touched on issues from the city's homelessness crisis to immigration. He did not join some other Democrats in calling for the abolition of Immigration and Customs Enforcement but said its mission must be changed.
"We have political leadership that has given ICE this mission that is destructive to families, to economies and to even the safety on our streets," he said.
___
AP Writer Michael Balsamo contributed to this report.