Barrasso, Gordon wins primary races in Wyoming
---
---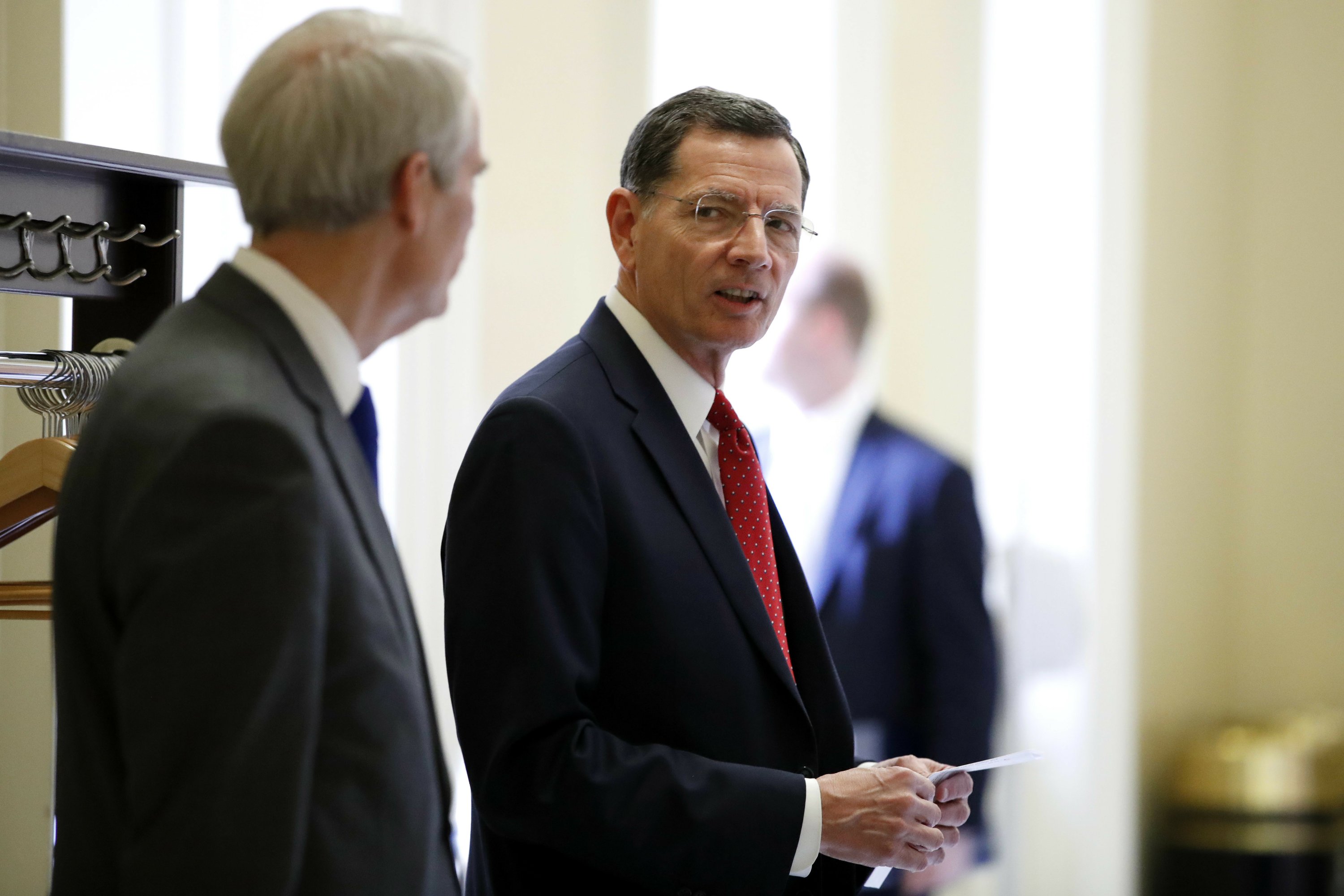 CHEYENNE, Wyo. — U.S. Sen. John Barrasso on Tuesday fended off a well-funded challenger in Wyoming's Republican primary.
He beat five opponents, including investor and Stanford University lecturer Dave Dodson of Jackson Hole. Dodson put $1 million of his own money toward a campaign that questioned Barrasso's ties to corporate interests and Washington political insiders.
Barrasso spent much of primary day attending to business in Washington, D.C., and after thunderstorms delayed his flights, he landed in Casper well after polls closed.
"I've always been in Wyoming for primary day but we cancelled the August recess. We're working on (nominee Brett) Kavanaugh for the Supreme Court. We're working on lots of things," Barrasso said.
As for beating Dodson, Barrasso said he works every day thinking about how to make life better for Wyoming residents and "I think that the voters saw that."
Dodson didn't immediately return a message seeking comment.
Barrasso faces Wilson businessman Gary Trauner in the general election. Trauner ran unopposed for the Democratic nomination
In the gubernatorial race, former Wyoming state Rep. Mary Throne won the Democratic primary to replace outgoing incumbent Matt Mead. Throne beat three little-known candidates to secure her party's nomination.
Wyoming Secretary of State Mark Gordon won a fiercely contested GOP primary for governor. He beat five opponents, including GOP mega-donor Foster Friess and Cheyenne businessman Sam Galeotos.
Mead is term-limited after serving two full terms.
Wyoming is among the reddest states, and Gordon is favored to win the general election and become governor.
Gordon is finishing his first full term as treasurer, a job to which he was appointed in 2012
Throne would be state's first Democratic governor since 2011.
It's Wyoming's most contested governor's race since 2010, when Mead beat six others in the Republican primary. Two finished within 3 points but Mead went on to easily win election and re-election, beating Democrats who stood little chance in deep-red Wyoming.
Friess won a last-minute endorsement from President Donald Trump, who said in a tweet that Friess would be "Strong on Crime, Borders & 2nd Amendment." Friess is a major donor to Christian causes, potentially helping him secure Wyoming's religious vote.
Gordon's significant experience in government or elected office appealed to Pat Seals of Cheyenne, who voted for Gordon after switching from Democratic to Republican registration so he could vote in the primary.
Galeotos, a successful dot-com executive, has pitched technology as Wyoming's best option for diversifying and improving its economy, which is dependent on fossil fuel extraction.
Hageman, far more than the others, has criticized her opponents — mainly for what she says is too much liberal thinking. A natural resource attorney for ranchers, she could claim much of Wyoming's farm-and-ranch vote.
In the Senate race, Barrasso won with help from long-standing name recognition and an endorsement from President Donald Trump. Trump won Wyoming by the largest margin of any state in 2016.
The incumbent's campaign, meanwhile, questioned Dodson's campaign contributions, including $1,000 to Democratic presidential candidate Bernie Sanders. Dodson explained that he gave the money out of opposition to Sanders' opponent, Hillary Clinton, but regretted it.
Few, if any, observers consider Wyoming a likely place for Democrats to pick up a seat on their way to potentially regaining a majority in the Senate.
Even so, this fall's race is likely to be a referendum on President Donald Trump's performance.
Trump won Wyoming by the largest margin of any state in 2016. Wyoming coal mines produce about 40 percent of the nation's coal, and the Trump administration has taken steps to boost the state's coal industry.
Incumbent Liz Cheney won the Republican nomination for Wyoming's lone seat in the U.S. House.
Cheney beat two other Republicans, Blake Stanley of Cheyenne and Rod Miller of Buford. Stanley and Miller both characterized themselves as blue-collar conservatives and ran low-key campaigns.
Cheney now seeks a second term against either of two candidates competing for the Democratic nomination.
___
Follow Mead Gruver at https://twitter.com/meadgruver