The other New Hampshire primary: State races on tap Tuesday
---
---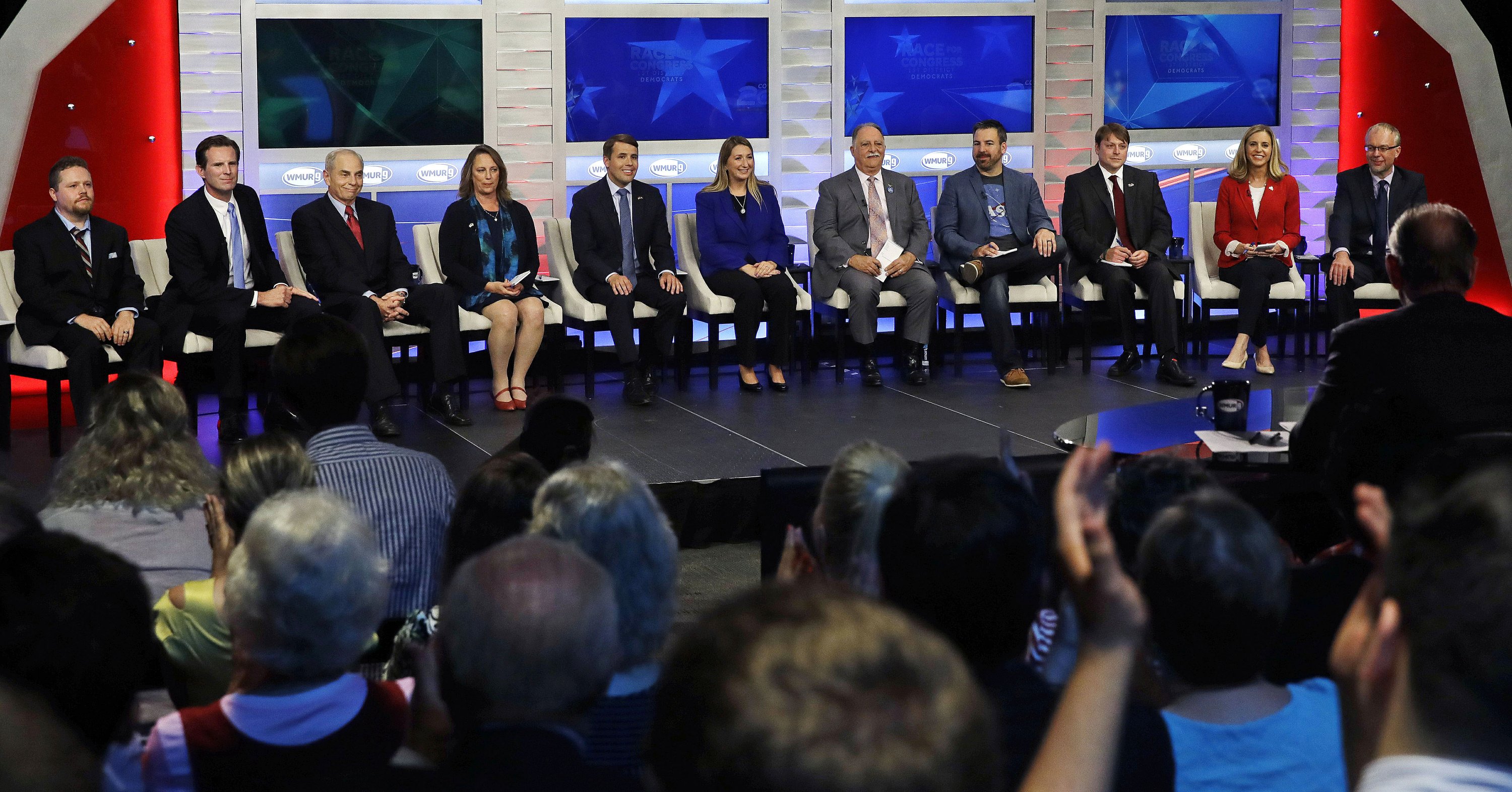 CONCORD, N.H. — New Hampshire, which prides itself on going first in presidential primaries, is among the stragglers for state primaries.
Just eight weeks before the general election, voters on Tuesday will pick nominees for an open Congressional seat in a sought-after swing district, a Republican challenger in the other district and a Democratic opponent for the current governor.
Republican Gov. Chris Sununu faced no primary challenge as he seeks a second term, and will face either former state Sen. Molly Kelly or former Portsmouth Mayor Steve Marchand in November.
Seven Republicans are competing for a chance to face Democratic U.S. Rep. Annie Kuster in the 2nd Congressional District, but most of the action has been in the 1st District, which roughly covers the eastern half of the state.
There, Democrat Carol Shea-Porter's decision to step down after four non-consecutive terms resulted in a swarm of candidates seeking to replace her.
Executive Councilor Chris Pappas and former Obama administration official Maura Sullivan lead a crowded field of 11 Democrats that also includes longshot Levi Sanders, son of the Vermont senator and former presidential hopeful Bernie Sanders. State Sen. Andy Sanborn and Eddie Edwards, former enforcement chief for the state liquor commission, emerged as the front-runners in the six-candidate Republican race.
The 1st District was once reliably Republican but has flipped back and forth in each of the last four cycles. In 2016, it both returned Shea-Porter to Congress and backed President Donald Trump.
Edwards, who received the backing of Trump attorney Rudy Giuliani, sought to make the race about character and integrity, and said he'd refuse to support Sanborn as the nominee. Sanborn, a four-term senator from Bedford, has acknowledged making a sexual "joke" to a Statehouse intern in 2013 but said a recent investigation into the matter was politically motivated.
On the Democratic side, Sullivan raised more money than the other 10 candidates combined, but she's faced criticism for being both new to the state and voting in general.
She said she and her fiancé moved to New Hampshire last year to put down roots, but her opponents have accused her of district shopping. After the New Hampshire Union Leader newspaper reported that she failed to vote in either of the past two midterm elections or the 2016 presidential primary, Sullivan said she regrets not voting more often but saw herself as a soldier and public servant.
Pappas, who is openly gay, is a former state lawmaker who is serving his third term on the governor's Executive Council and runs a family restaurant in Manchester. He gained the backing of the state's two Democratic U.S. senators, and touted his strong financial support from New Hampshire residents.
Secretary of State William Gardner is predicting 180,000 ballots will be cast, roughly split among Democrats and Republicans. That amounts to about 19 percent of registered voters and would be a record for Democratic ballots cast in a midterm primary.