EU lawmakers move against Hungary over rule of law
---
---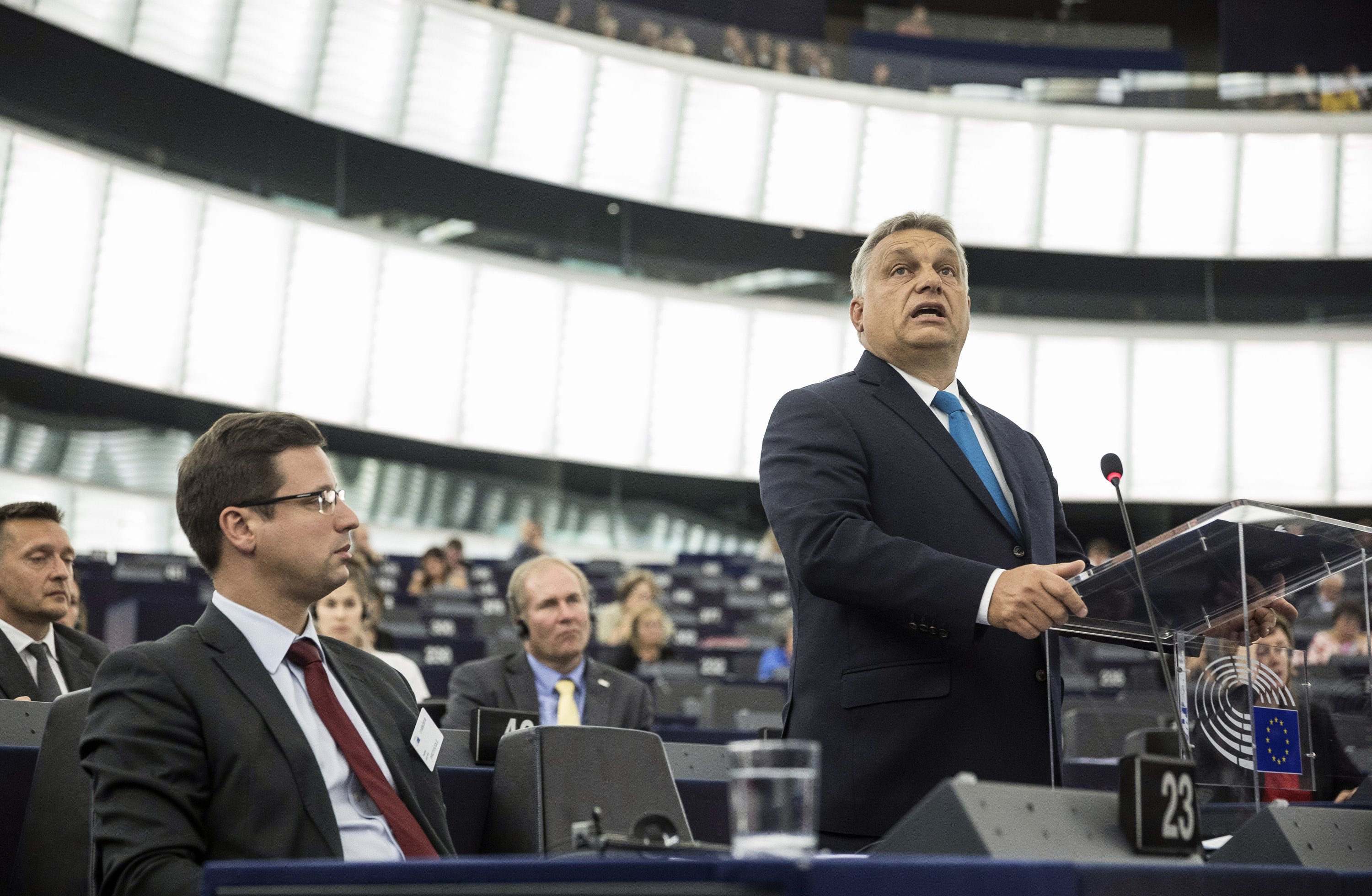 BRUSSELS — European Union lawmakers have voted overwhelmingly in favor of launching action against the Hungarian government of Prime Minister Viktor Orban for allegedly undermining the bloc's democratic values and rule of law.
The lawmakers on Wednesday voted 448-197 in favor of a report recommending the launch of a so-called Article 7 procedure, which could lead to the suspension of Hungary's EU voting rights.
The move saw some members of the European People's Party bloc — of which Orban's Fidesz movement is a member — vote against their ally in Budapest.
Orban has for years deflected much of the international condemnation of Hungary's electoral system, media freedoms, independence of the judiciary, mistreatment of asylum-seekers and refugees and limits on the functioning of non-governmental organizations.