UK's Labour party ponders supporting new Brexit referendum
---
---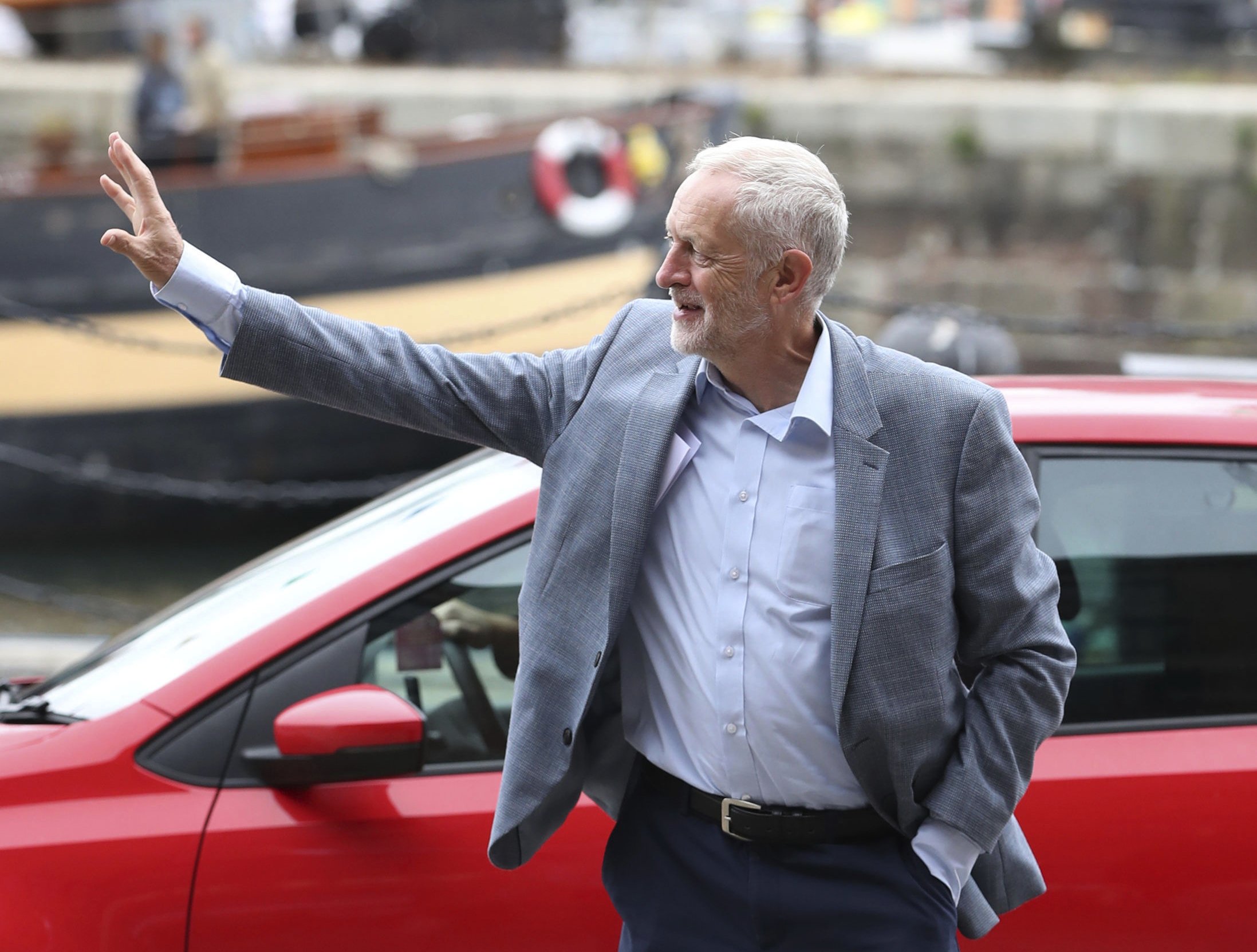 LONDON — Britain's Labour Party opened its annual conference on Sunday facing a huge choice — whether to change policy and call for a new referendum that could halt the country's departure from the European Union.
The support of the main opposition party would be a major boost to campaigners for a second vote on Brexit.
Ever since the U.K. voted in 2016 to leave the EU, Labour has said it will respect the result — but it wants a closer relationship with the bloc than the one that Prime Minister Theresa May's Conservative government is seeking.
Now, with EU divorce negotiations stuck and Britain due to leave the bloc in March, many Labour members think the left-leaning party must change its course.
"Labour have to come to a decision. The time has gone for sitting on the fence," said Mike Buckley of campaign group Labour for a People's Vote.
More than 100 local Labour associations have submitted motions to the conference, which starts Sunday, urging a "People's Vote" — a new referendum — with a choice between leaving on terms agreed by the government or staying in the EU.
Labour leader Jeremy Corbyn has long opposed the idea of such a vote. He told the Sunday Mirror newspaper "I'm not calling for a second referendum."
But, he said, if Labour's conference "make a decision, I will not walk away from it and I will act accordingly."
Deputy leader Tom Watson was even firmer. "We must back it if Labour members want it," he told The Observer newspaper.
Still, Labour faces a major political dilemma. Most of the party's half a million members voted in 2016 to remain in the EU, but many of its 257 lawmakers represent areas of the country that wanted to leave.
"For Labour to adopt a second referendum policy would spell political disaster in all those Labour seats that voted leave," said Brendan Chilton of the pro-Brexit group Labour Leave.