Iran holds funerals for victims of terror attack in Ahvaz
---
---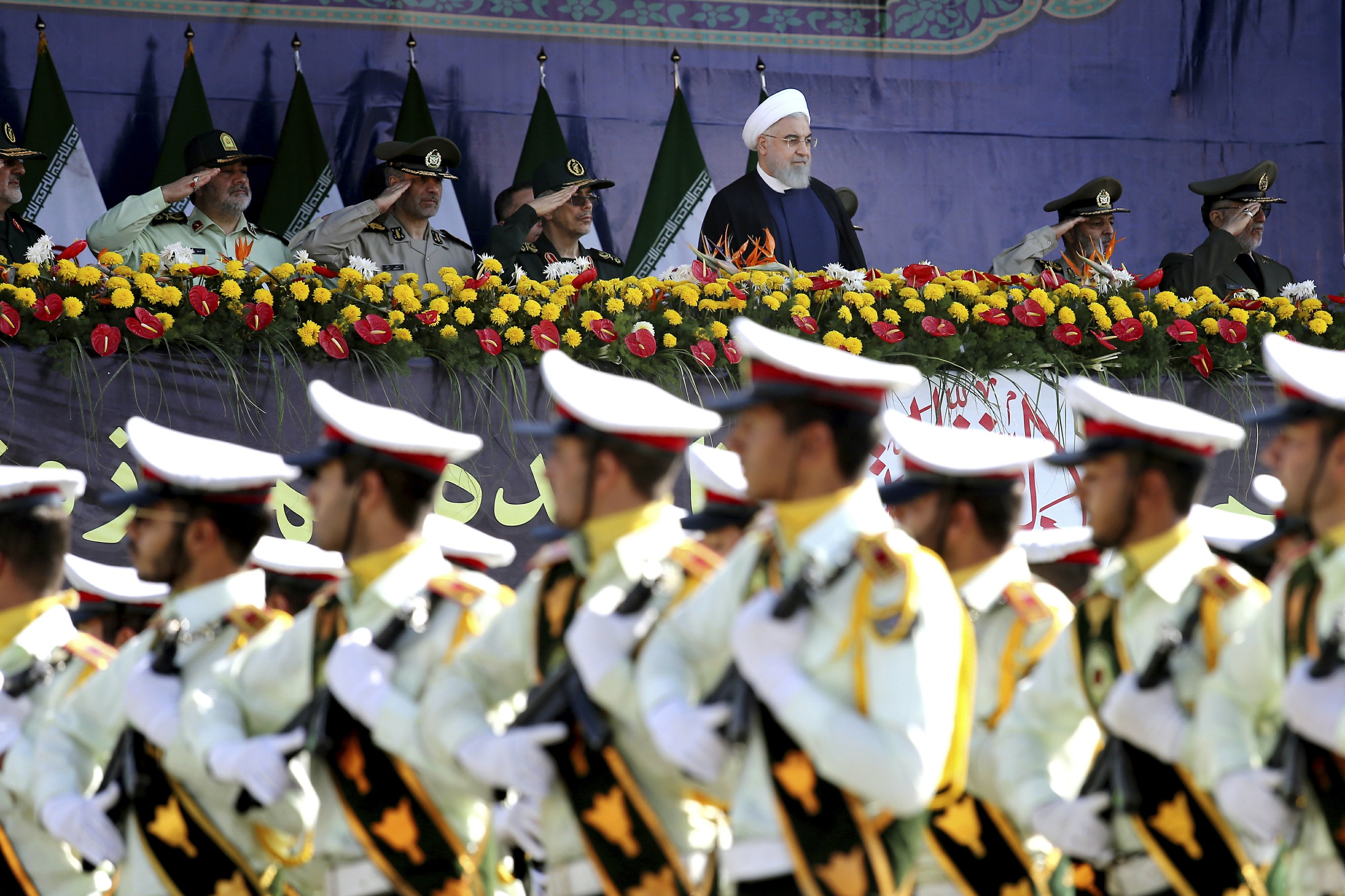 AHVAZ, Iran — Funerals are underway in Iran for the victims of the weekend terror attack on a military parade in the southwestern city of Ahvaz.
Thousands have gathered at the Sarallah Mosque at the city's Taleghani junction, carrying caskets in the sweltering heat.
Of the 25 people killed at Saturday's parade, 12 were from Ahvaz and the rest from elsewhere in Khuzestan province. It was the deadliest terror attack inside Iran in nearly a decade.
At Monday's ceremony, Revolutionary Guard's acting commander Gen. Hossein Salami vowed revenge against the attack's perpetrators and what he called the "triangle" of Saudi Arabia, Israel and the U.S.
Arab separatists have claimed the assault, which also wounded 60, including Guard members and soldiers.
President Hassan Rouhani has accused a U.S.-allied regional country of supporting the perpetrators.