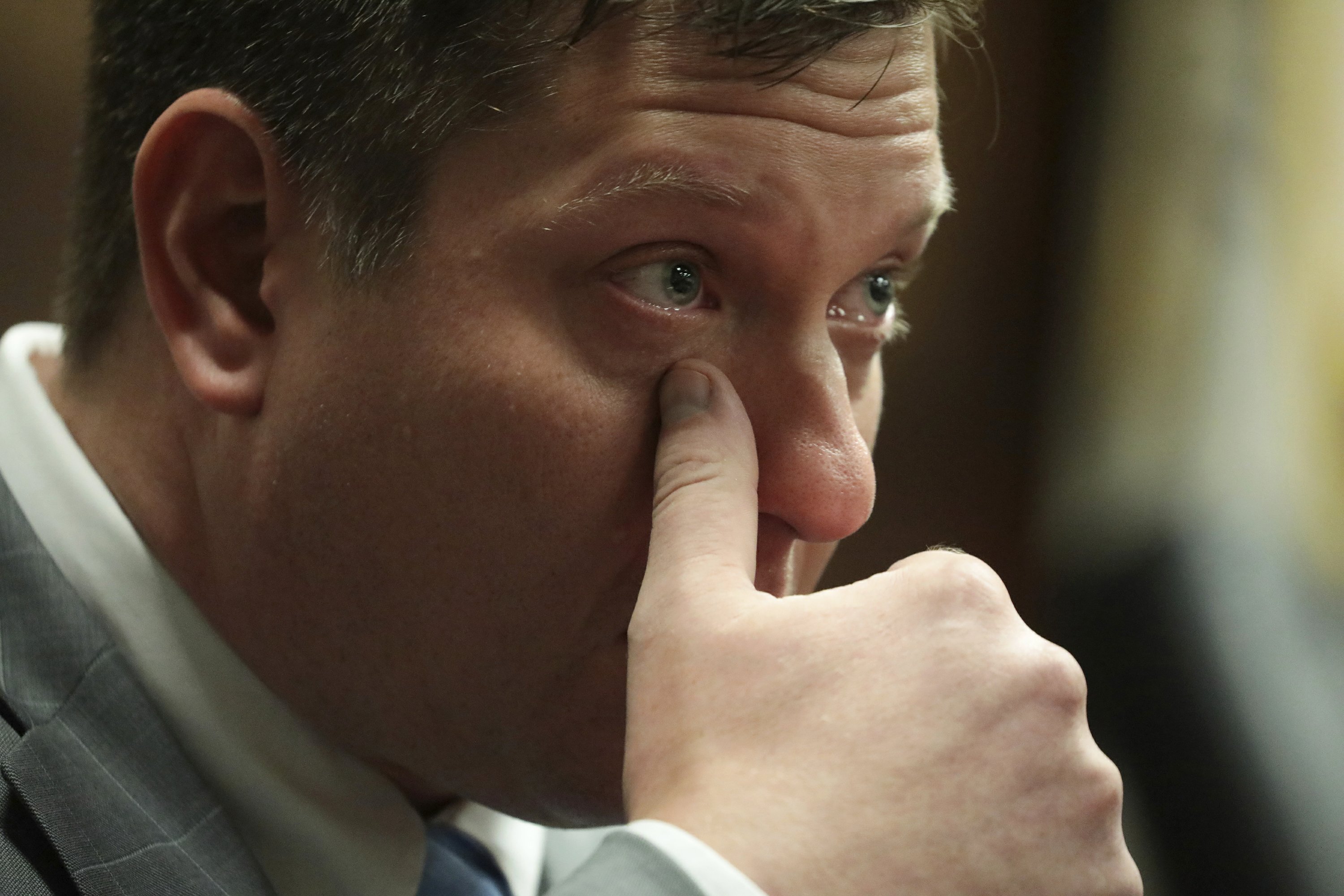 CHICAGO — Attorneys in the trial of a white Chicago police officer charged with murder in the 2014 shooting of black teenager Laquan McDonald sparred Thursday over what video of the deadly encounter actually proves.
During closing arguments , prosecutor Jody Gleason pointed to video of Officer Jason Van Dyke shooting McDonald 16 times as the teenager held a knife in his right hand. She noted that Van Dyke told detectives that McDonald raised the knife, that Van Dyke backpedaled, and that McDonald tried to get up off the ground after being shot.
Gleason said, "None of that happened. You've seen it on video. He made it up."
Van Dyke's attorneys say he was afraid for his life and acted according to his training.
Defense attorney Dan Herbert told the jury that the video doesn't tell the whole story and that it's "essentially meaningless based on the testimony" jurors heard. Herbert specifically pointed to testimony from Van Dyke's partner, Joseph Walsh, who said he saw McDonald raise the knife, even though the video doesn't show that
"The video is not enough," he said. He added: "It shows a perspective, but it's the wrong perspective."
Van Dyke is charged with first-degree murder, aggravated battery and official misconduct. Gleason announced to jurors Thursday that they will have the option of convicting the officer of the lesser charge of second-degree murder.
First-degree murder carries a maximum sentence of life. The maximum penalty for second-degree murder is no more than 15 or 20 years.
Gleason said if Van Dyke knew killing McDonald wasn't justified and killed him anyway, that would be first-degree murder. If jurors find that Van Dyke truly believed the shooting was justified but that that belief was unreasonable, second-degree murder would apply.