The Latest: Nobel Peace Prize honors sexual violence fight
---
---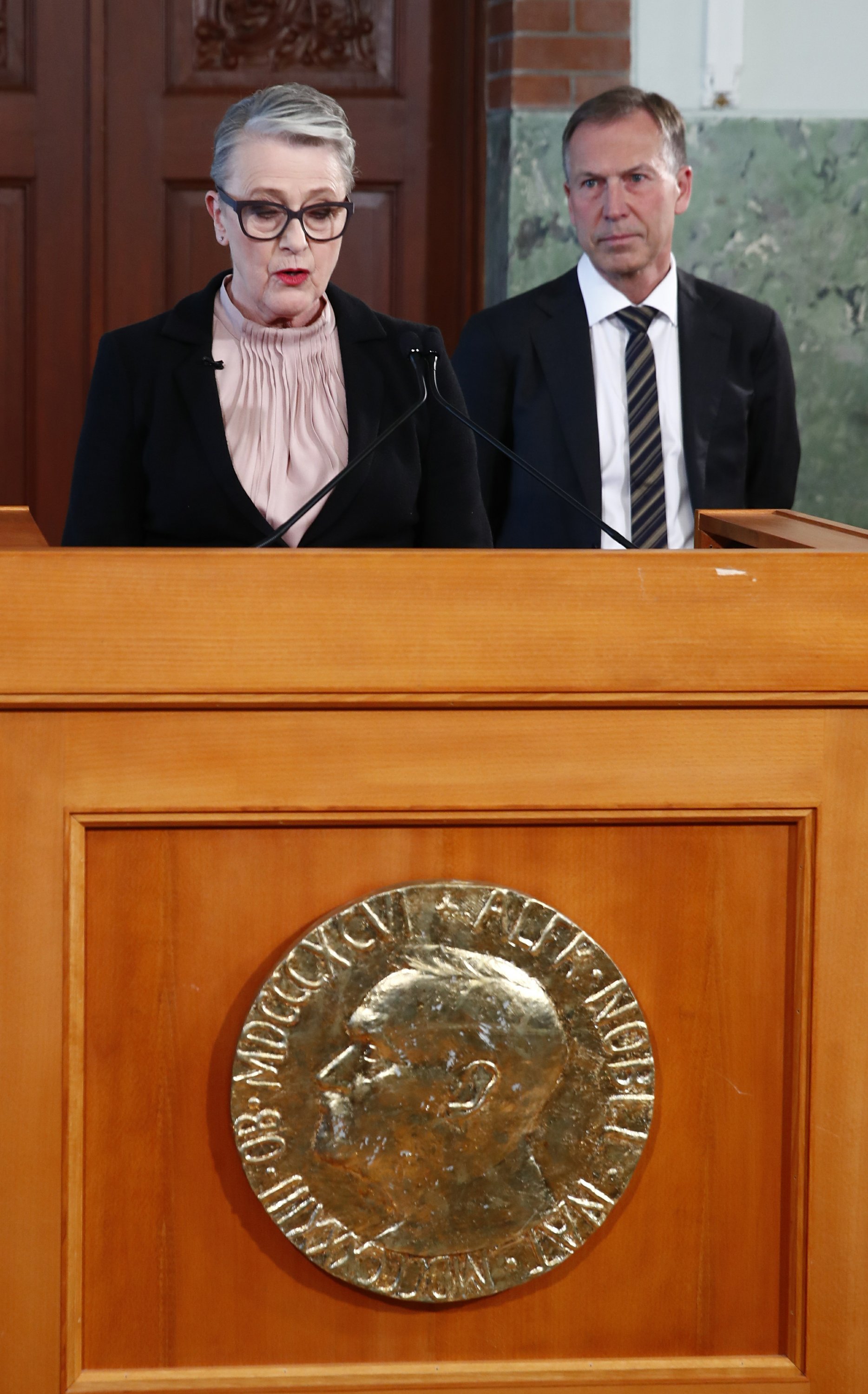 OSLO, Norway — The Latest on the awarding of the Nobel Prizes (all times local):
11 a.m.
The Nobel Peace Prize has been awarded to Denis Mukwege and Nadia Murad "for their efforts to end the use of sexual violence as a weapon of war and armed conflict."
The winners were named Friday by the Norwegian Nobel Committee.
Congolese doctor Mukwege has been a critic of the Congolese government and has treated victims of sexual violence. Murad is a Yazidi who was a captive of the Islamic State group.
___
6 a.m.
The Nobel Peace Prize is always widely anticipated and sometimes controversial.
The Norwegian Nobel Committee, which will announce this year's prize on Friday, has received nominations for 216 individuals and 115 organizations. But only a few dozen of them are known — the committee keeps the list of nominations secret for 50 years, although some candidates are revealed by their nominators.
Among those put forward this year are the Syrian civilian aid group White Helmets, Russia's Novaya Gazeta newspaper, Edward Snowden and the U.N. High Commissioner for Refugees.
Last year's winner was the International Campaign to Abolish Nuclear Weapons.
The 2018 prize is worth 9 million Swedish kronor ($1.01 million). Past winners who came under criticism include former U.S. President Barack Obama, who won in 2009 after less than a year in office.