Harry and Meghan get wet in drought-stricken Outback town
---
---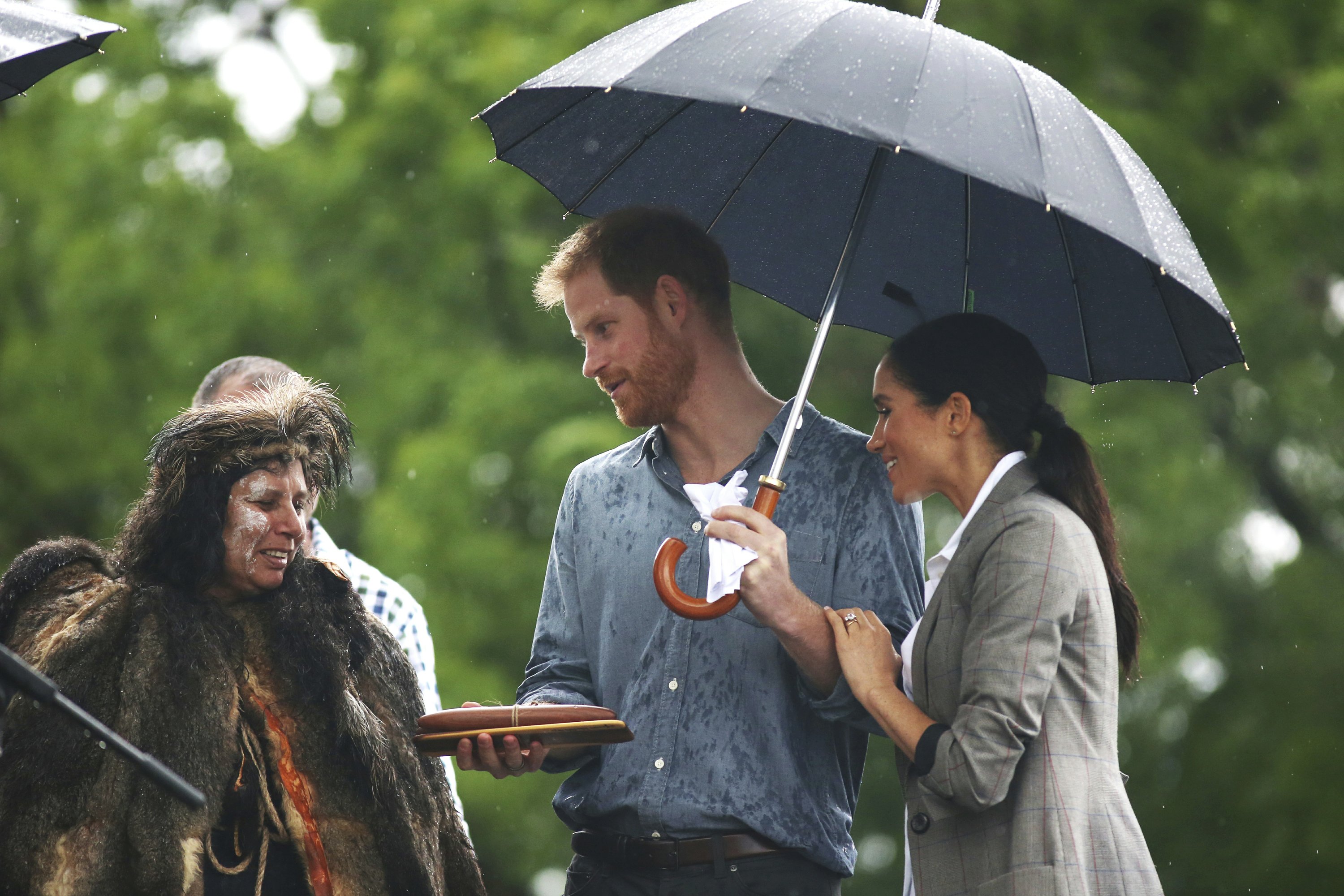 DUBBO, Australia — The Duke and Duchess of Sussex have been jokingly thanked for bringing England's notoriously inclement weather to a drought-stricken Outback town in a rain-drenched visit to Dubbo during their Australian royal tour.
The former Meghan Markle on Wednesday brought banana bread that she had baked in Sydney overnight as a gift to a farming family outside Dubbo who were struggling to feed their cattle and sheep through two years of below-average rain.
Heavy rain started falling when the pregnant former actress and her husband Prince Harry arrived at a Dubbo park for a community picnic.
Mayor Ben Shield said he hoped the "English weather" the couple had brought with them "will bring some relief to the farming families."