The Latest: Israeli PM's coalition partner seeks elections
---
---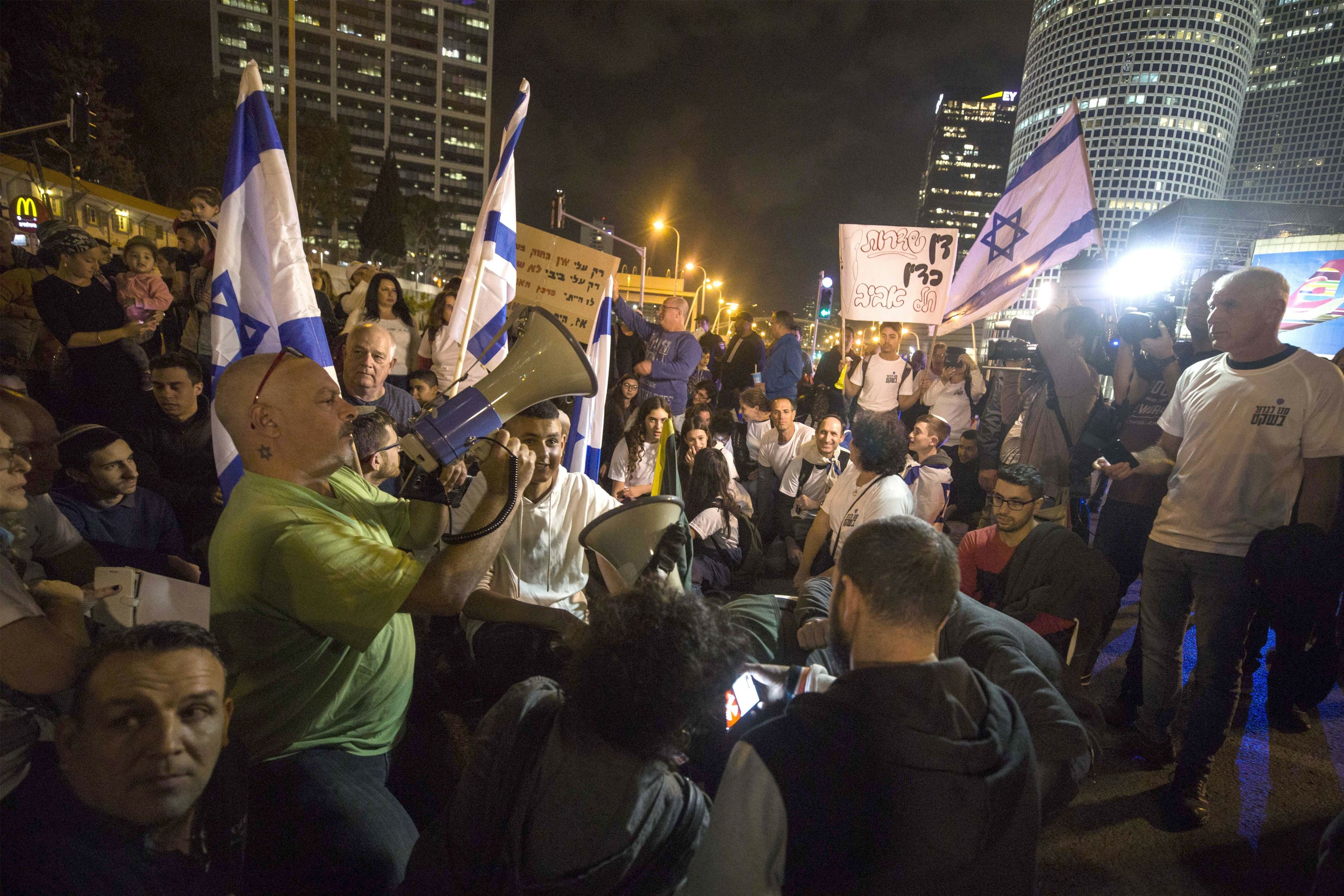 JERUSALEM — The Latest on the political developments in Israel (all times local):
3:55 p.m.
Israeli Prime Minister Benjamin Netanyahu's main coalition partner is seeking elections "as soon as possible" and wants a date set on Sunday.
The statement by a senior official in the ultra-nationalist Jewish Home party of Education Minister Naftali Bennett came after his meeting with Netanyahu on Friday.
Bennett had reportedly sought the job of defense minister after the incumbent, Avigdor Lieberman, resigned earlier this week, in protest over Netanyahu's Gaza policy.
The Jewish Home official said it became clear after the Bennett-Netanyahu meeting that there "is a need to go to elections as soon as possible." He spoke on condition of anonymity because he was discussing the content of a closed meeting.
The official said leaders of coalition parties will meet Sunday to coordinate the date for early elections.
___
11:20 am.
Israel's outgoing defense minister says Prime Minister Benjamin Netanyahu's decision to accept an informal truce with Gaza's Hamas rulers amounts to "utter capitulation to terrorism."
Avigdor Lieberman, who quit over the cease-fire, told the Yediot Ahronot daily in remarks published on Friday that he would've opted instead for punishing airstrikes, "without the need for a ground incursion" into Gaza.
The Egypt-brokered truce was reached after two days of cross-border fighting between Israel and Hamas that had been triggered by a botched Israeli undercover raid in Gaza.
Lieberman's resignation left Netanyahu's ruling coalition with a one-seat parliamentary majority, increasing the likelihood of early elections.
Later Friday, Netanyahu was to meet with Jewish Home party leader Naftali Bennett, who has threatened to topple the government if he is not named defense minister.