Gunman opens fire at Chicago hospital, wounds at least 4
---
---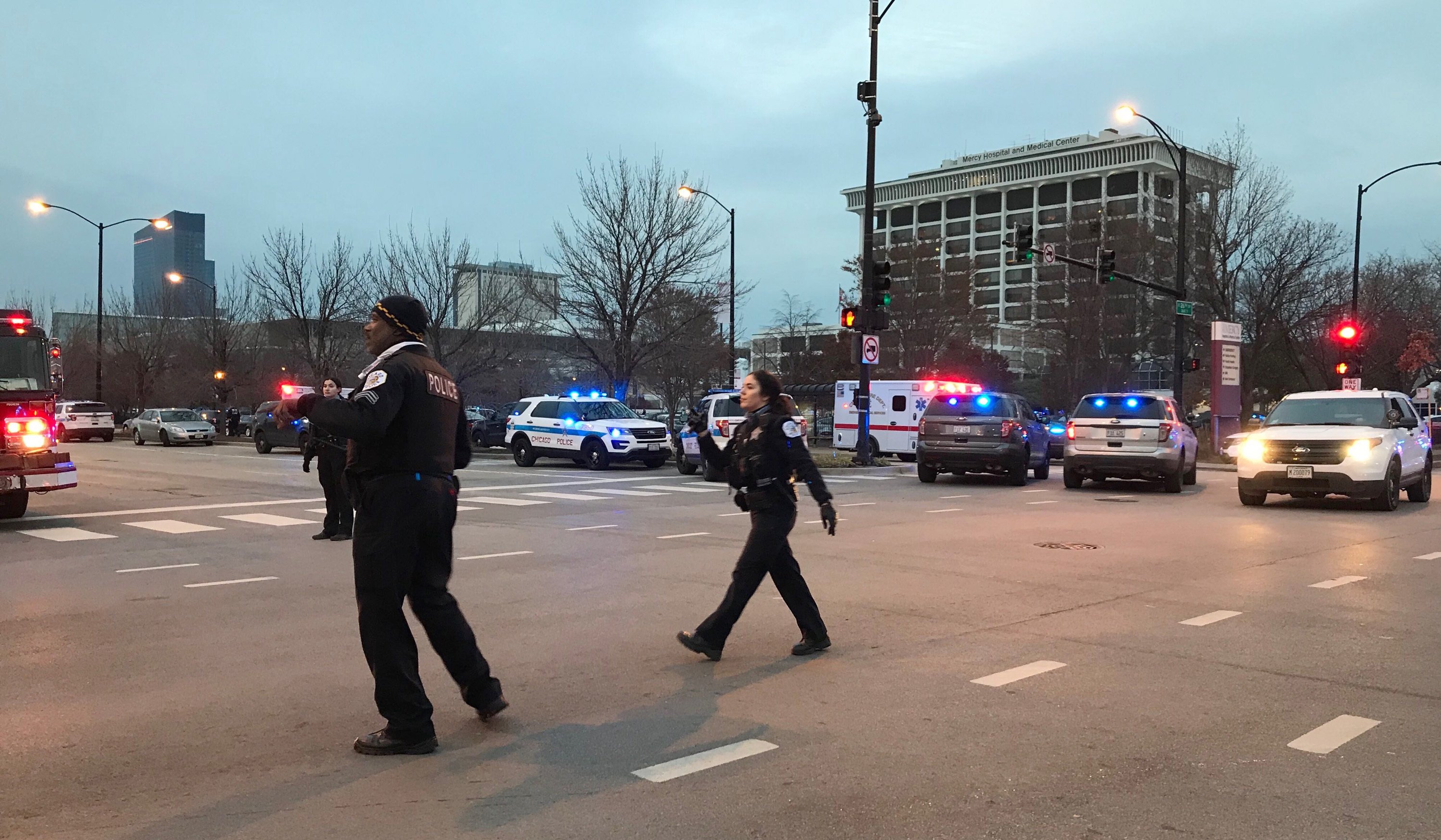 CHICAGO — A gunman opened fire Monday at a Chicago hospital, wounding at least four people, including a police officer and a hospital employee, authorities said.
A police spokesman said the gunman was dead, but it was not immediately clear if he took his own life or was killed by police.
The shooting unfolded at Mercy Hospital on the city's South Side, and officers were searching the facility.
A witness named James Gray told reporters that he saw multiple people shot: "It looked like he was turning and shooting people at random."
Four people were in critical condition, including an officer. At least one of the four was a hospital employee, police spokesman Anthony Guglielmi said.
Authorities asked people to avoid the area.
A message left for hospital officials was not immediately returned.
Television footage showed several people, including some wearing white coats, walking through a parking lot with their arms up.
Hundreds of police cars, fire trucks and ambulance lined the streets encircling the hospital. Police blocked off streets into the near South Side neighborhood.
Mercy has a rich history as the city's first chartered hospital. It began in 1852, when the Sisters of Mercy religious group converted a rooming house. During the Civil War, the hospital treated both Union soldiers and Confederate prisoners of war, according to its website.