French police try to catch attack suspect dead or alive
---
---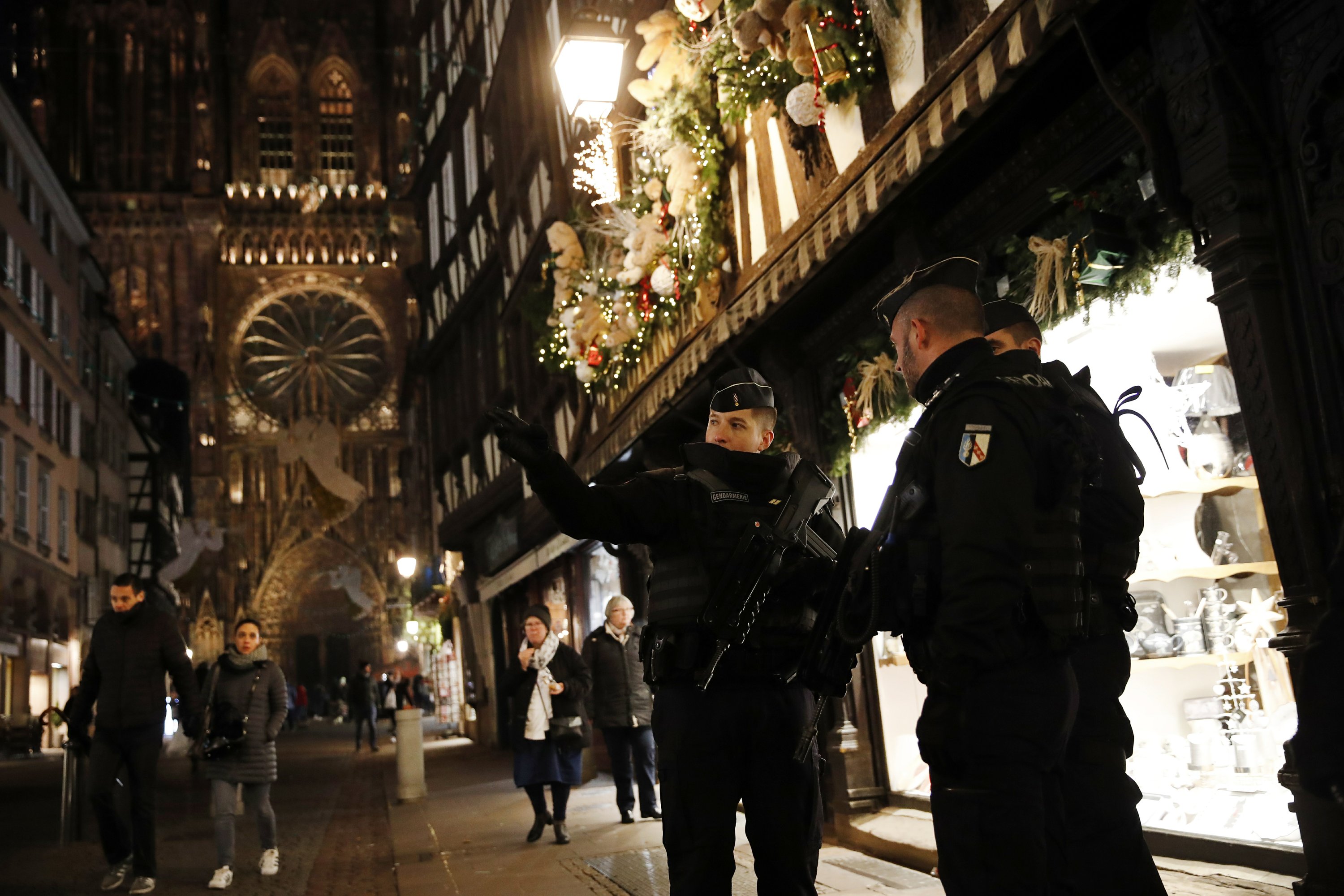 PARIS — The French government spokesman says security forces are trying to catch the suspected shooter dead or alive, two days after an attack near Strasbourg's Christmas market.
Benjamin Griveaux said on CNews television that more than 700 officers are involved in the manhunt for 29-year-old Cherif Chekatt. Police have distributed a photo of the wounded fugitive.
The attack in Strasbourg killed two, left one person brain dead and wounded 12 others.
The government raised the terror alert level nationwide and deployed 1,800 additional soldiers across France to help patrol streets and secure crowded events.
Griveaux also called on the "yellow vest" protesters not to take to the streets, as some members of the movement have planned a fifth round of demonstrations on Saturday across France to demand tax relief.