UK leader seeks EU lifeline after surviving confidence vote
---
---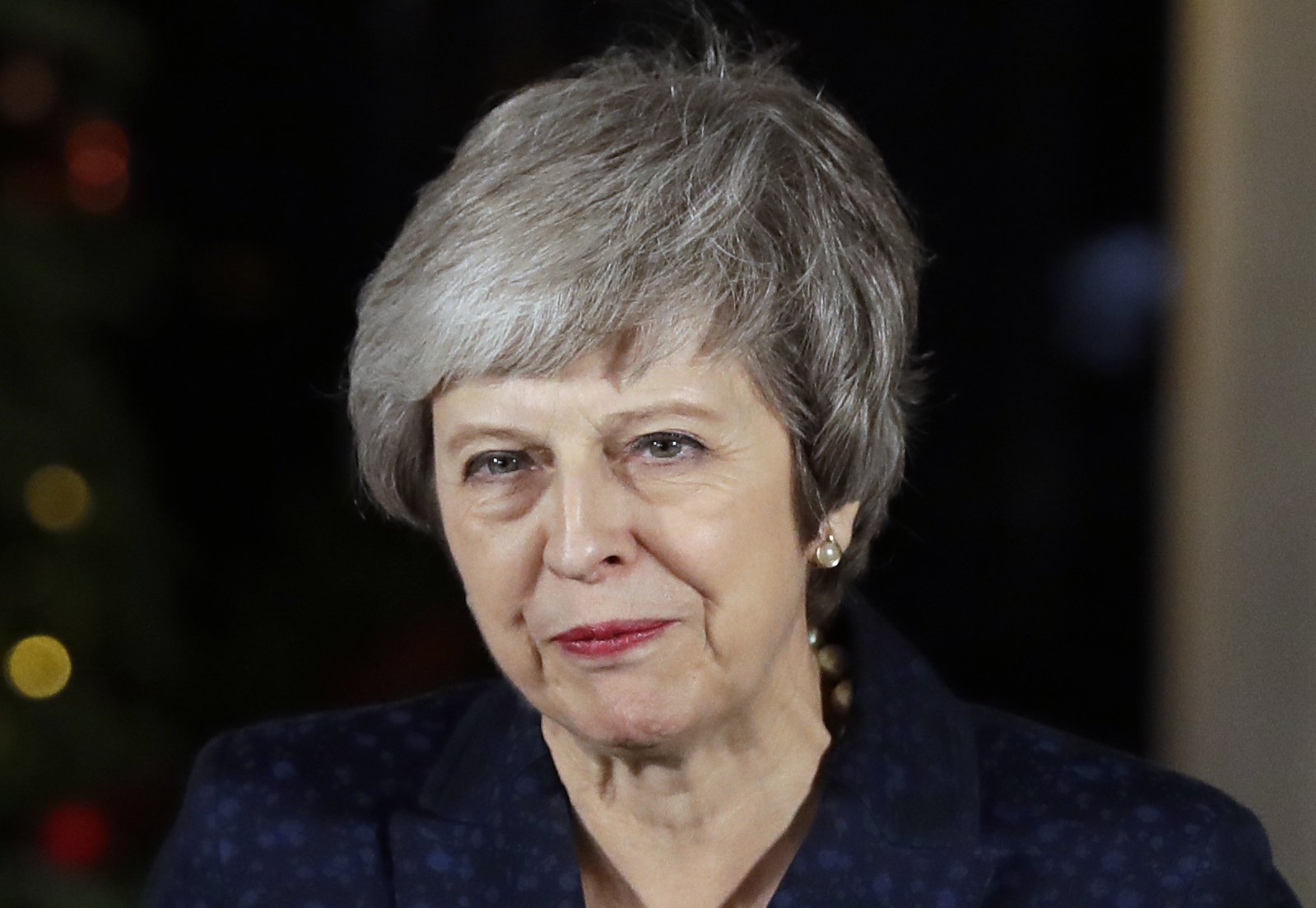 LONDON — British Prime Minister Theresa May is seeking a lifeline from European Union leaders after winning a no-confidence vote triggered by Conservative lawmakers unhappy with her Brexit plan.
May will ask the 27 other EU leaders at a Brussels summit Thursday for reassurances about the Brexit divorce deal that she can use to win over a skeptical British Parliament. The British leader scrapped a planned vote on the deal this week when it became clear she would lose.
The bloc is adamant there can be no substantive changes to the legally-binding withdrawal agreement.
On Wednesday evening, May survived a vote on her leadership from Conservative lawmakers by 200-117. The victory gives her a reprieve from domestic pressure but the size of the rebellion underscores the unpopularity of her Brexit plan.